Welcome to De Anza College
The Office of Administrative Services is responsible for De Anza College business activities and the operation of the campus.
Mission: To provide fiscal management and college services in support of the mission of the college.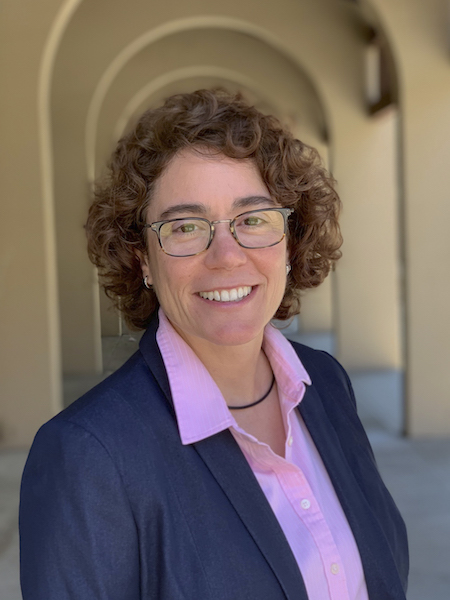 Pam Grey was named vice president of Administrative Services on March 18, 2020.
Grey has nearly two decades of experience as an administrator in public education. Before serving as acting vice president of Administrative Services, she was associate vice president of College Operations at De Anza from 2016-2018 and the Foothill-De Anza district's director of Purchasing Services from 2013 to 2016. In those positions, she has managed complex budgets, developed new revenue sources, implemented money-saving programs, and streamlined processes.
As vice president, Grey is the chief finance and budget officer for the college, overseeing fiscal services and college operations – including more than $150 million in college budget and bond funds, the Campus Center, Bookstore, Child Development Center, grounds and maintenance, and other key functions.
Her recent efforts include negotiating contracts with the University of San Francisco and other outside organizations to lease space on campus, creating new revenue for the college, and engaging with stakeholders regarding plans for a new campus event center. She chairs the Administrative Services Planning and Budget Team and serves on several college governance committees.
Grey previously worked for the U.S. Mint, the Alameda County Office of Education, and in the private sector. She holds an associate degree from Chabot College, a bachelor's degree in Public Administration from the University of San Francisco, and an MBA with an emphasis in sustainability from Presidio Graduate School.
The vice president is assisted by the director of College Operations and the director of College Fiscal Services.
De Anza College serves approximately 17,000 students, with more than 1,200 faculty and classified professional staff members, on a 112-acre campus that includes more than 60 buildings, an Olympic-size aquatics complex and a 5,000-seat stadium.
Areas of Responsibility
The Office of Administrative Services includes the following functions and departments: