Board Approves Holmes as President
FOR IMMEDIATE RELEASE
June 2, 2020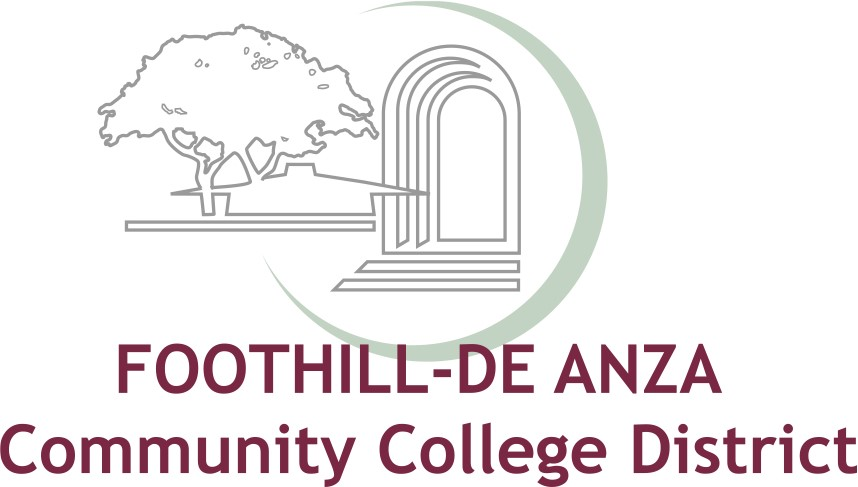 ---
Student Champion Lloyd A. Holmes Named Fourth President of De Anza College
Lloyd A. Holmes, a veteran educator with a track record of removing barriers to student success, will become the next president of De Anza College starting July 1. The Foothill-De Anza Community College District Board of Trustees voted unanimously June 2 to endorse district Chancellor Judy Miner's recommendation that Holmes become De Anza's fourth president since the college's founding almost 53 years ago.
Holmes, 49, is currently vice president of student services at Monroe Community College in Rochester, N.Y., a position he has held with distinction for the past six years. Monroe serves about 40,000 students a year at two campuses and has residence halls housing nearly 800 students and a university center where students can complete a baccalaureate degree. Monroe is part of the State University of New York (SUNY) system of 64 two- and four-year schools.
"I am honored to have been selected as the president of De Anza College," Holmes said. "I have come to know De Anza as one of the leading community colleges in the nation. Together, we will do even greater things to positively impact our students, faculty, staff and community. I thank the De Anza family and Chancellor Miner for entrusting me to lead this great institution."
In addition to his work at Monroe, Holmes also provided statewide leadership in the SUNY system. He mentored sister colleges in implementing the SUNY Guided Pathways model, having successfully led that initiative at Monroe, and served on the SUNY Food Insecurity Task Force, formed to address student hunger.
"I am extremely excited about having Lloyd as part of the district's executive team and am absolutely confident that his skills, experience, character and values are an ideal match for De Anza, particularly at this time," Miner said in announcing her selection of Holmes.
Miner, an administrator at De Anza for 19 years before becoming Foothill College president and then district chancellor, described Holmes as having the capacity to provide transformational leadership in guiding De Anza to adapt to change and maximize its potential. "He will cultivate the enormous talent that exists within our campus community, suggest new ways to collaborate, and welcome those with expertise to share," Miner said.
Holmes will join an established leadership team at De Anza, including Vice President of Instruction Christina G. Espinosa-Pieb, who has worked at the college for 40 years and served as interim president for the past two years.
"I am thrilled that Lloyd has been selected as the next president of De Anza College," Espinosa-Pieb said. "His lifetime of work dedicated to student success – in administrative leadership positions as well as teaching – will be an asset to the college. More than that, Lloyd has heart, is student centered, and is a genuinely kind and caring person, qualities than distinguish him as a leader. I am fortunate to have known Lloyd for a number of years, and have enjoyed working very closely with him on the national League for Innovation board. I'm excited he will now be with us at De Anza, and eagerly look forward to him joining us."
Holmes has been an administrator for more than 25 years at colleges and universities in Mississippi, South Carolina, Massachusetts and New York, and has taught graduate and undergraduate students. He has worked as a residence hall advisor, financial aid advisor, coordinator of student wellness and alcohol and drug abuse programs, and dean of students. Current and former colleagues described him as devoted to expanding student equity and success.
"Lloyd's work in different systems will bring us fresh perspectives and new ideas to consider," Miner said, "and I know that students and student success will always center his work." She said expects that Holmes will strengthen the college's relationships in the community and forge new partnerships.
As De Anza president, Holmes will be part of the district's leadership team along with the chancellor, three vice chancellors and Foothill College President Thuy Nguyen.
"I am extremely excited about the prospect of collaborating closely with Dr. Holmes," Nguyen said. "Dr. Holmes has a track record of collaborating across systems for the advancement of students and their basic needs, and his insights in other educational areas will be invaluable to our college district as a whole."
The Aspen Institute recently selected Holmes as one of 21 educators nationally to participate in the 2020-21 Aspen Rising Presidents Fellowship, a highly selective executive leadership program for the next generation of college leaders.
Holmes grew up in Mississippi and earned bachelor's, master's and doctoral degrees at the University of Mississippi. He has said that he sometimes did not feel entirely welcome at the university as an African American man, but it only strengthened his resolve to press on with his education. His doctorate was awarded in educational leadership, his master's in higher education/student personnel services and his bachelor's and associate degrees in accounting. His doctoral dissertation examined the relationship between feeling a sense of community and student retention.
Holmes lost his father at an early age, grew up struggling to make ends meet and saw his horizons expand as a community college student. "He is a role model for students and an inspiration to all," Miner said. "He has lived the community college student journey, and that's incredibly important.
Holmes and his husband, a graphic designer, plan to relocate to California in July. He will begin the position at the first step on the salary schedule for presidents, earning $195,711 a year.