Be Unapologetically You!
2023 Queer & Now Conference
Tuesday, June 6, 2023 – 11 a.m. to 4 p.m.
Campus Center Conference Rooms A&B
Keynote speaker: Honey Mahogany
Queer & Now is the annual LGBTQ+ conference at De Anza College that focuses on the larger and local LGBTQ+ community, student success, equity, intersectionality and social justice concerns.
This year, the ninth annual Queer & Now focused on the theme, "Be Unapologetically You," and featured a workshop from Bay Area Queer Zine Fest, a panel discussion featuring local drag kings and queens, and drag performances!
Meet Our Keynote Speaker!
Honey Mahogany is a performer, small business owner and activist who grew up in San Francisco and earned a master's degree in Social Welfare from the University of California, Berkeley.
She will speak from 11:15 a.m.-12:15 p.m. in Campus Center Conference Rooms A&B. Her appearance is also part of the Momentum event series organized by the Social Sciences and Humanities Division.
Honey's work as an advocate, culture creator and change-maker has earned her recognition from the city of San Francisco and the state of California, sainthood from the Sisters of Perpetual Indulgence, and awards from numerous organizations including the Imperial Court of San Francisco, Harvey Milk Democratic Club, Trans Day of Visibility and the Women's Foundation of California.
A co-founder and inaugural executive director of San Francisco's Transgender District, Honey is also a founding queen of Drag Story Hour, a co-owner of the Stud Bar, a singer with nu-metal group Commando, and recently ran a historic campaign for District 6 supervisor in San Francisco. Currently, Honey is working as the district director for Assemblymember Matt Haney and serves as chair of the San Francisco Democratic Party.
---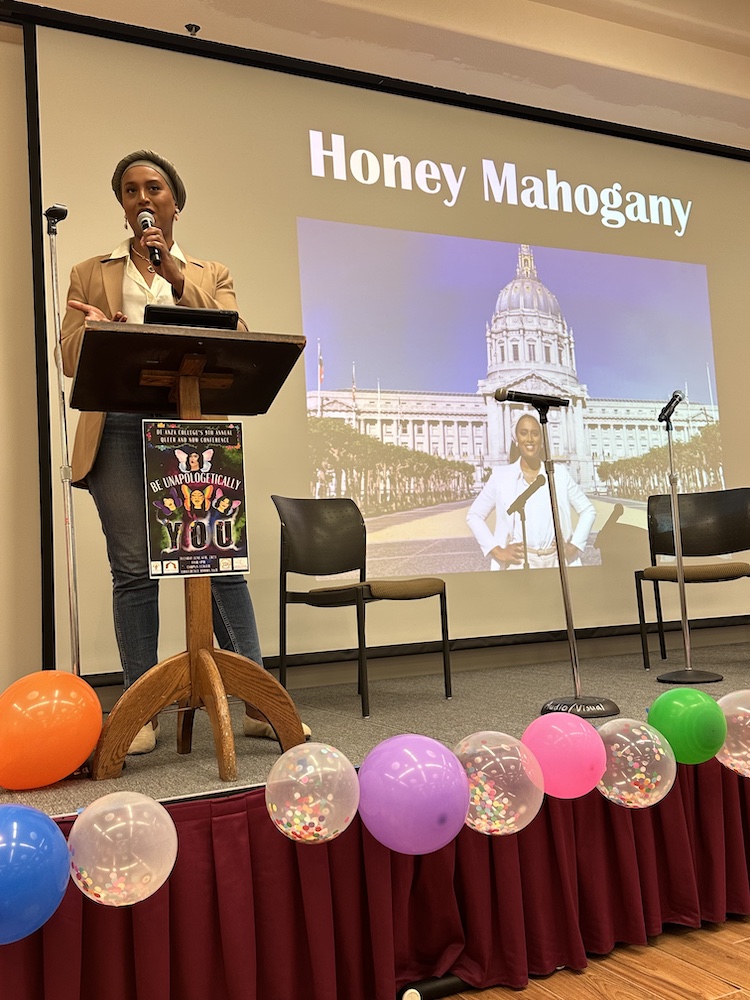 Honey Mahogany
---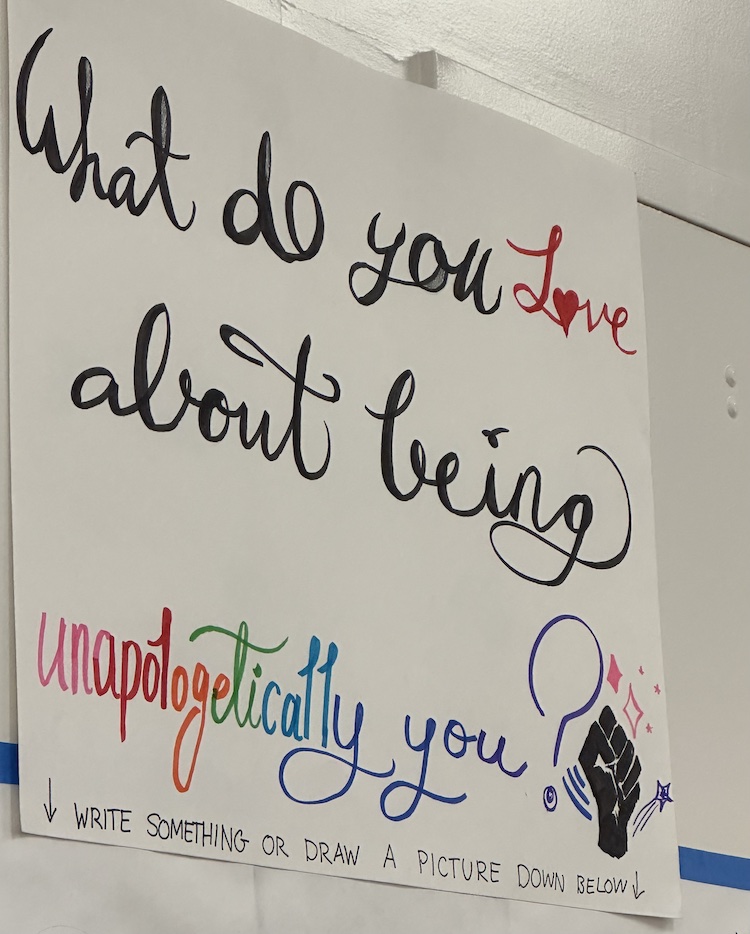 What Do You Love About Being Unapologetically You?
---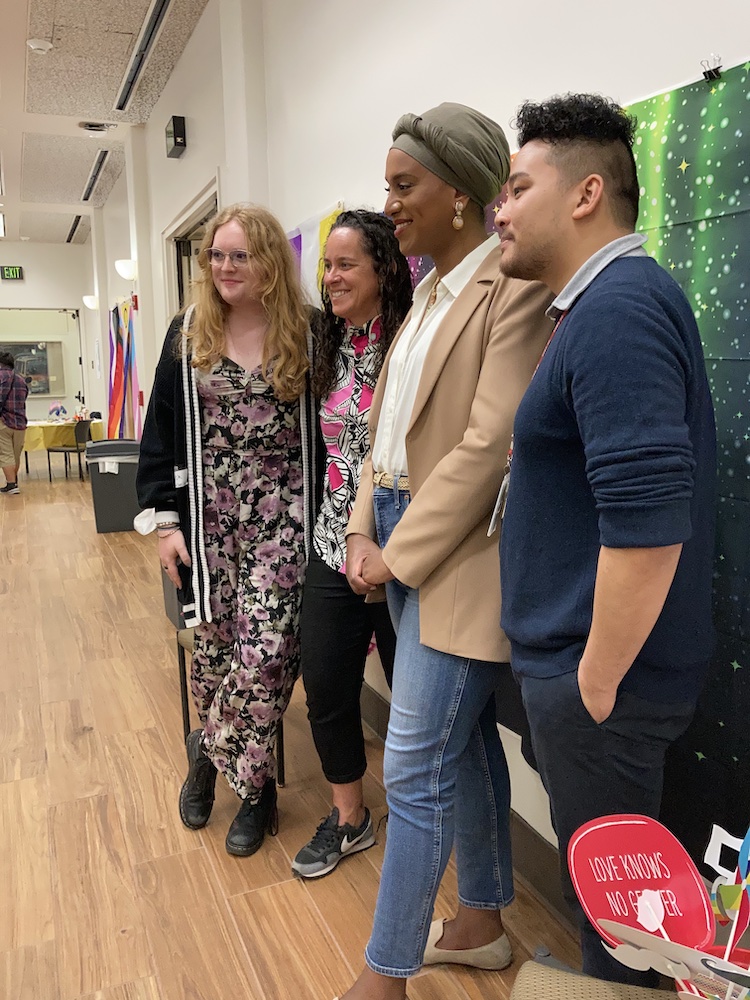 At the Conference
---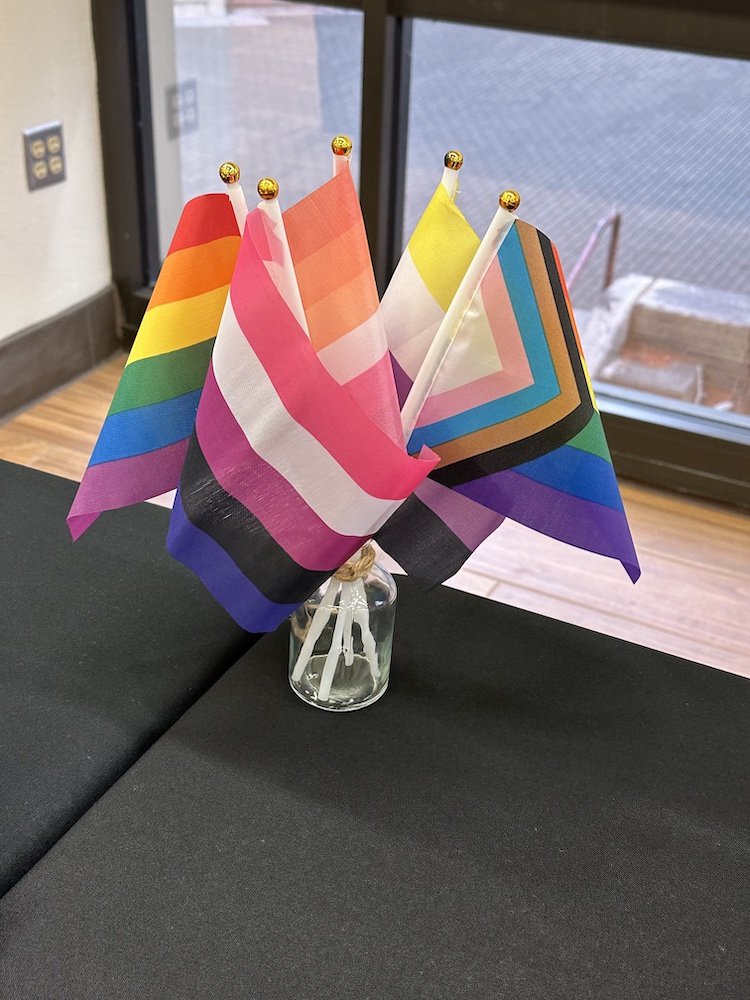 Pride Flags
---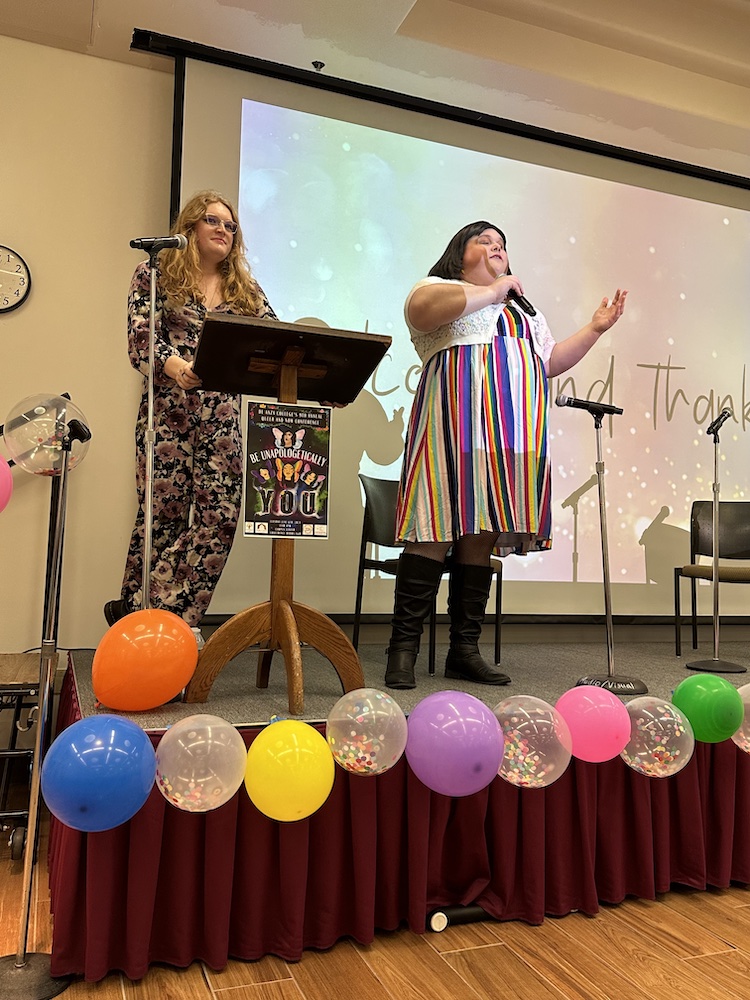 Kestia Durant and Alicia Mullens
---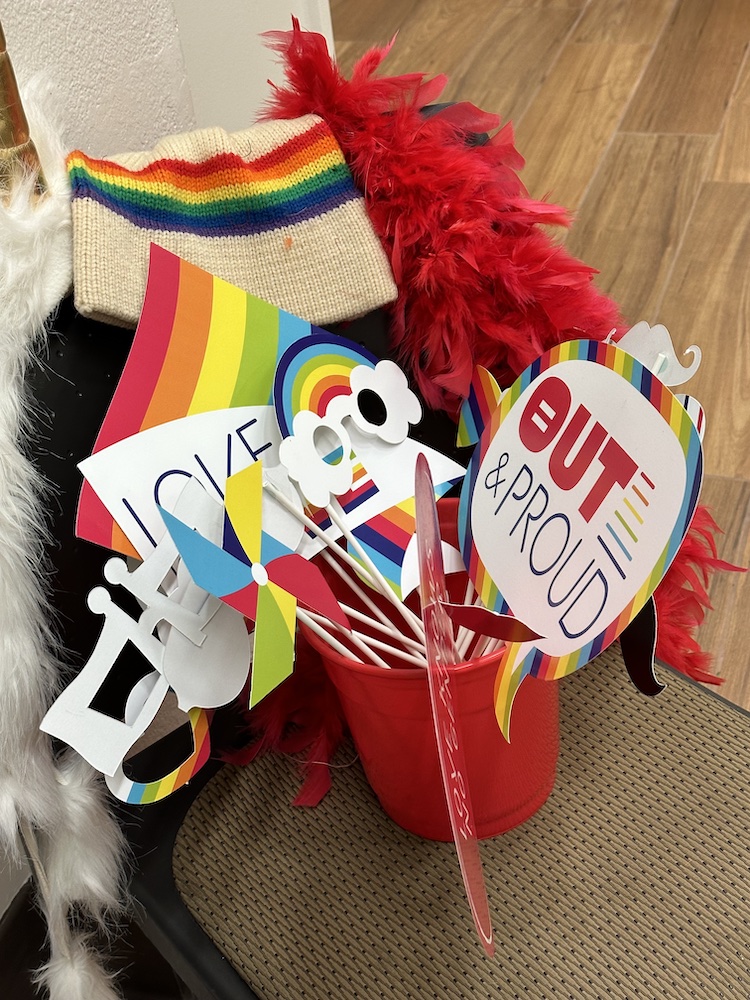 Out and Proud
Co-sponsors for the 2023 Queer and Now Conference include the Pride Center, Foothill-De Anza Foundation, Office of Equity, Social Justice and Multicultural Education and the Social Sciences and Humanities Division.
---
Previous Events

Queer and Now 2022: Let's Play!
The LGBTQ+ student-led conference for 2022 focused on intersectional identities, inclusive communities – and the politics of play!
The keynote speaker was WNBA player and LGBTQ+ activist Layshia Clarendon. Watch the video for this online event, held on May 23, 2022.
---
2021: At Home In the Intersections
The 2021 conference theme was "At Home In the Intersections." You can watch the video recording of this online event, held on May 27, 2021.
The keynote speaker was adrienne maree brown, a writer, advocate and cohost of the podcasts "Octavia's Parables," "Emergent Strategy" and "How to Survive the End of the World. (Photo credit: Anjali Pinto)
---
2020: Give Me Shelter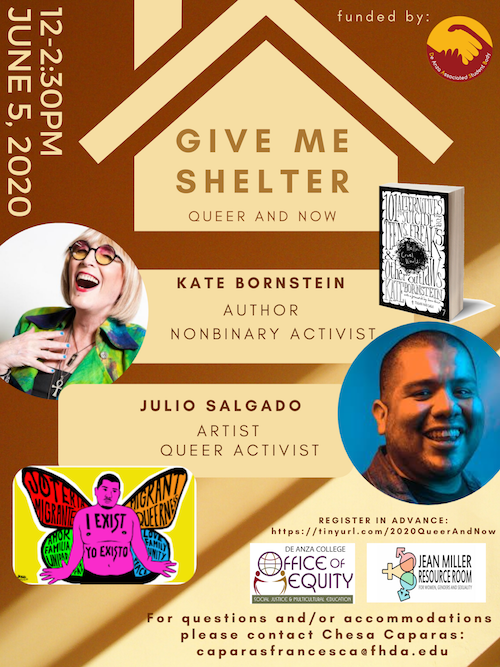 Featured guests:
Kate Bornstein, author and nonbinary activist
Julio Salgado, artist and queer activist
Queer and Now was held on June 25, 2020.
Organizers included the Jean Miller Resource Room for Women, Genders and Sexuality and the Office of Equity, Social Justice and Multicultural Education, with support from the De Anza Associated Student Body (DASB).
Because of the coronavirus pandemic, this year's event was held online.
---
2019: Self-Care is Community Care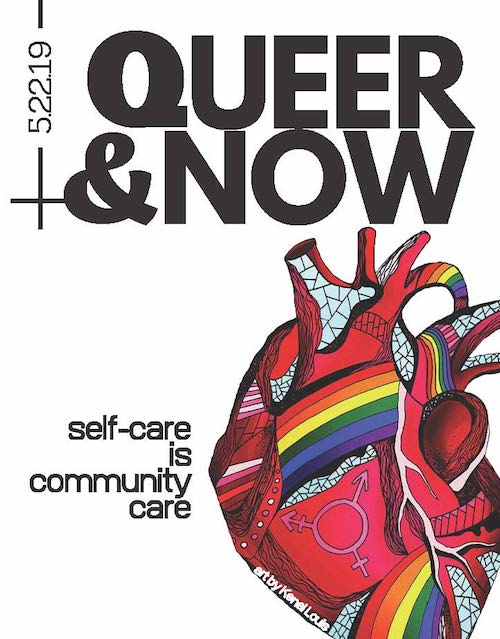 Featured guest Trinidad Escobar spoke in 2019 about comics as a transgressive medium that require no authority figures or gate-keepers to validate queer experience.
---
2018: Why Not Share the Love?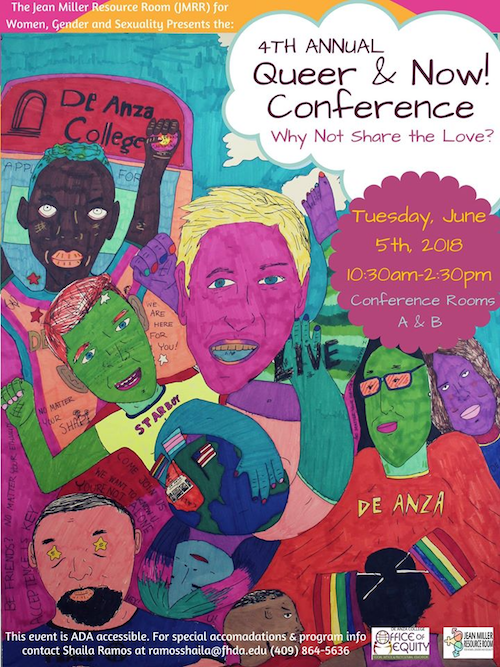 De Anza alum Oliver Alvarez was the keynote speaker for the fourth annual Queer and Now conference in 2018.
---
2016: Moving from Surviving to Thriving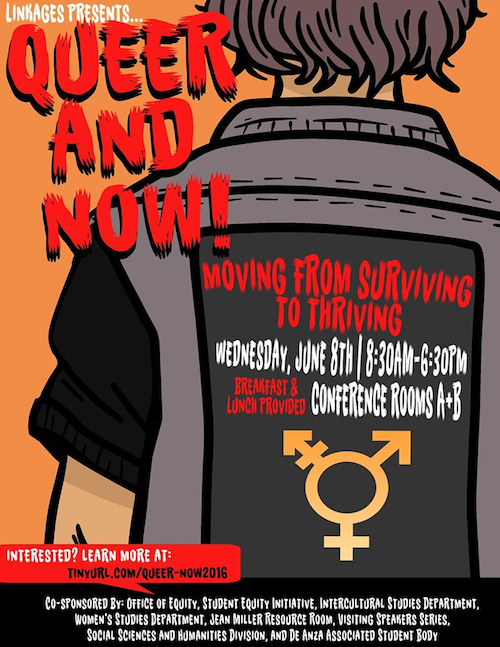 Featured guest Janetta Johnson of the TGI Justice Project joined students and community leaders for workshops, music and spoken word performances at the 2016 event.
---
2017: Femme Space – A Reclamation Project
The 2017 Queer and Now conference was held in memory of femme photographer Amanda Arkansassy Harris. Scheduled speakers included Luna Merbruja, Dulce Garcia and other members of the Femme Space Project.
---
Queer and Now 2015
De Anza hosted its first Queer and Now Conference in 2015, with workshops and speakers from the larger LGBTQ community.