About the Program
---
Faculty Mentorship
As a Humanities Mellon Scholar, you will have a designated faculty mentor to help guide you through your first two years of college. Your mentor will meet with you individually twice every quarter.
---
Learning Community
You will take five courses that lead to the Certificate of Achievement in Humanities as a member of a learning community, allowing you to enjoy the social camaraderie and a network of support among classmates while you sharpen your study skills. Students are required to attend cohort-only classes to ensure and promote the unique bond that only cohort classes can provide. These classes are hybrid, so classes generally meet online for one day per week and in-person for one day per week.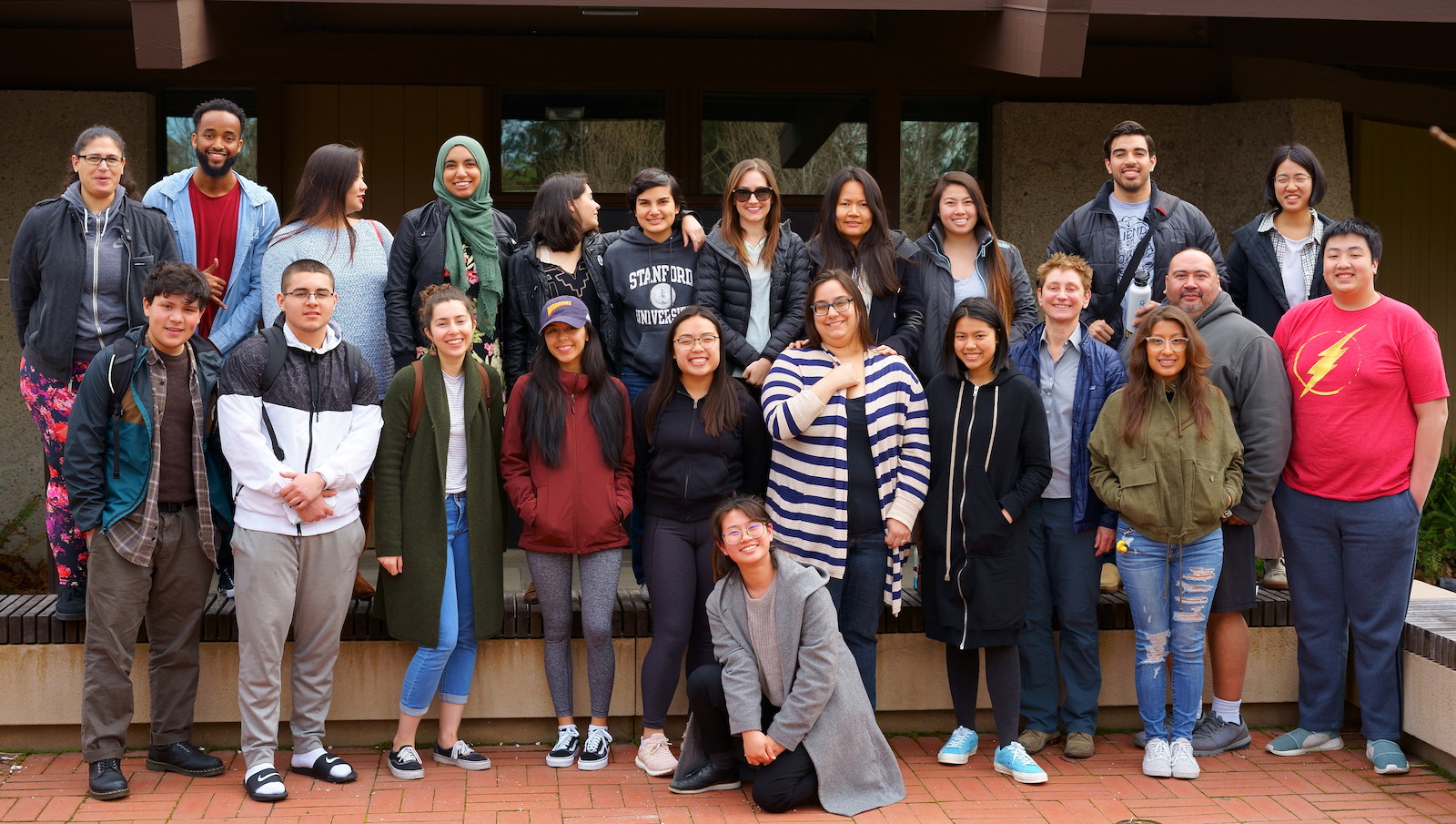 ---
Cohort Courses
The five cohort courses in chronological order are
HUMI 6: Popular Culture (fall quarter)
HUMI 9: Introduction to Comparative Religion (winter quarter)
HUMI 16: Arts, Ideas and Values (spring quarter)
HUMI 20: The Greek Achievement (fall quarter)
HUMI 1: Creative Minds (winter quarter)
See our Humanities Department website for detailed course descriptions.
Textbooks Free!
Textbooks for HUMN courses are provided free to all Humanities Mellon Scholars.
Paid Internships
Apply your classroom learning in paid internships. Internships are a great way to obtain valuable work experience, make connections with leaders in art and community organizations, diversify your portfolio and built a stronger transfer application.
---
Off-Campus Group Activities
Additional activities — such the Foothill De Anza Mellon Scholars Student Conference, the USF Humanities Symposium and USF campus visits — will help you further refine your academic skills and goals.
---
Guaranteed Admission to USF
Humanities Mellon Scholars are guaranteed admission to the University of San Francisco (USF).
---
Program Eligibility Requirement
GPA of 2.0 or higher
High school diploma or equivalent