2023-2024 Upcoming Events
Save the Date: Fall Club Day!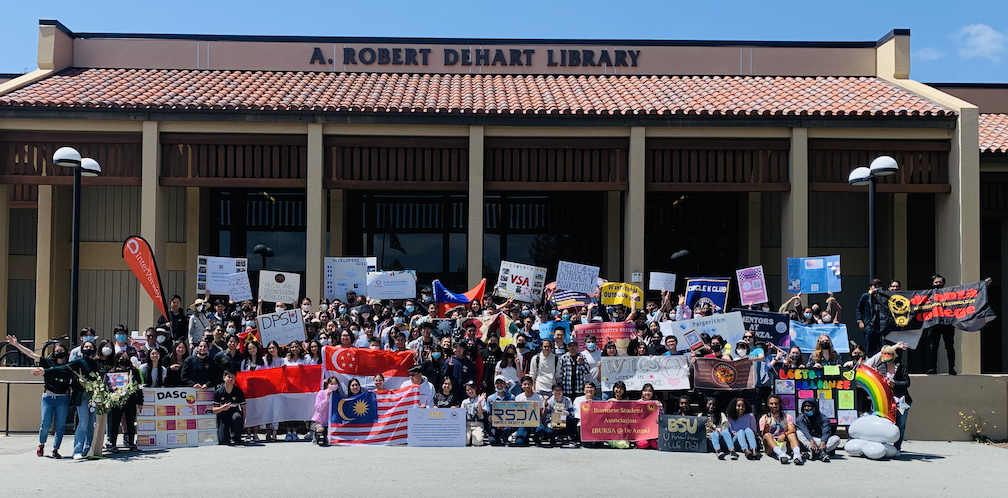 Fall Club Day
Thursday October 12th, 2023 - 11 AM - 1 PM @ Sunken Garden
Back-up date (in case of weather): Thu October 19th
The De Anza Inter Club Council (ICC) is proud to host Club Day, our quarterly showcase of De Anza College's 50+ student clubs and organizations. You can stop by around the lunch hour for information, goodies, and entertainment from the many clubs you can also join!
This event is free and open to all De Anza College students.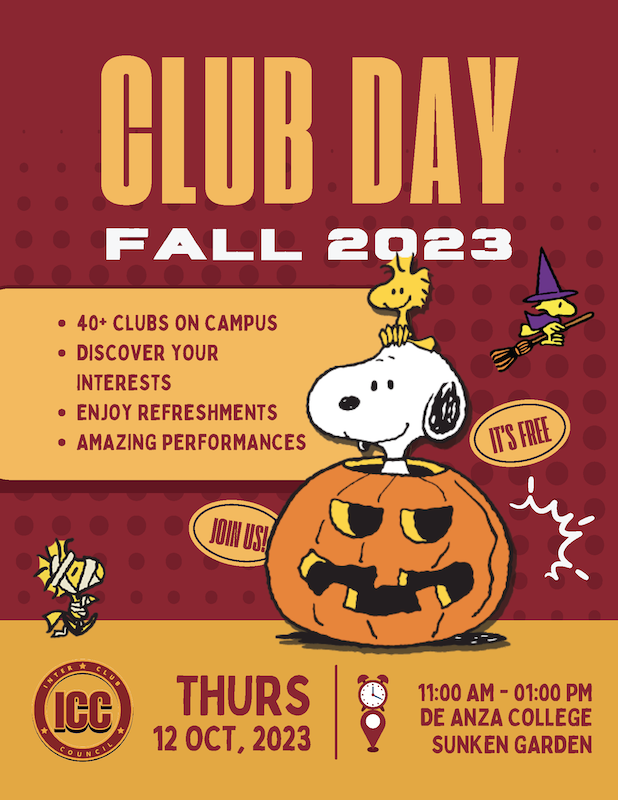 *Club Days are always held the Week 3 of Fall, Winter, & Spring Quarters on Thursday, with Week 4 as back-up in case of weather.
---
Deadline for New Club Applications (Fall 2023)
Applications for new clubs (at least Club Constitution and Petition) must be submitted no later than 1:30 PM PT on Monday October 30th (by the Agenda Meeting of the 6th week of the quarter). Submit materials to Sean Htet (ICC Chair of Club Affairs) at ICCClubAffairs@fhda.edu. New applications submitted after this date would be considered the following quarter.