Meet Some LinC Students!
---
Fatima Ahmed
Major: Business Administration
Goal: Transfer to four-year university in 2022
"The learning community classes have helped me balance out my heavy course load by combining assignments and readings. Even though it was online, I formed a close bond with many of my classmates!"
Why should students take LinC courses?
"LinC courses can make taking multiple classes easier by combining assignments and readings! Connecting the material between the two classes made me more attentive while enhancing my understanding of it.
"I benefited from this experience by creating stronger relationships with my professors and classmates, accessing extra support, and decreasing my course load."
---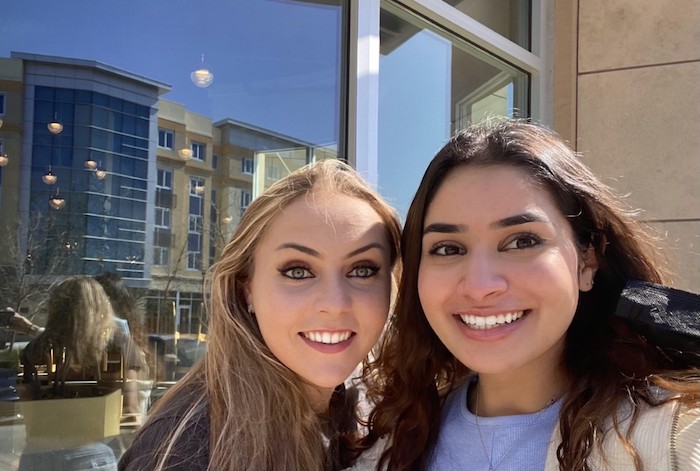 Anna Karpov
(shown at left with Fatima Ahmed)
Major: Psychology
Headed to UC Santa Cruz in fall 2021
"The best part of my LinC course was making new friends!"
---
Carl Vizcarra
Major: Psychology
Goal: Transfer to four-year university in 2022
---
Resources for Students