MOMENTUM Speakers Series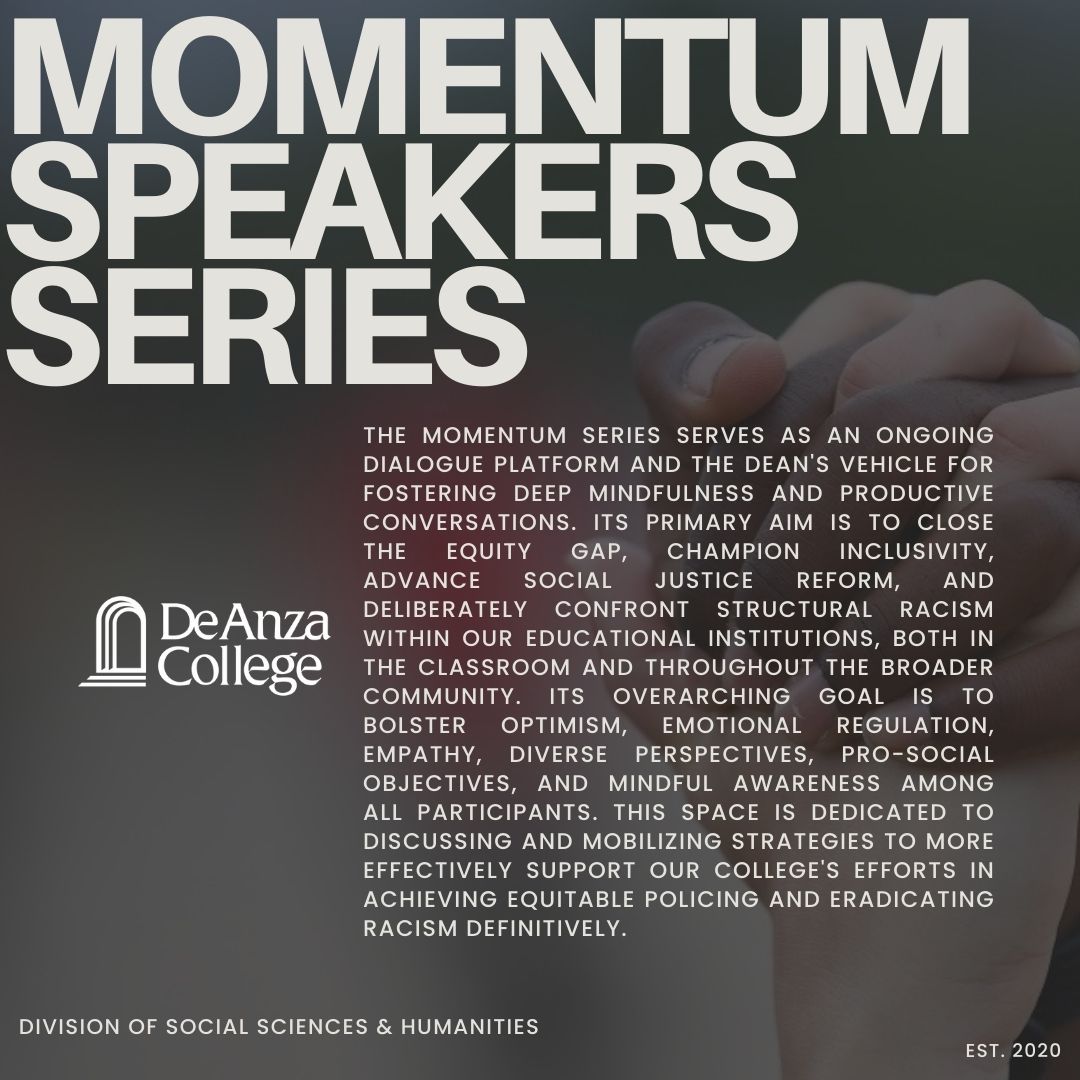 The Momentum series serves as an ongoing dialogue platform and the dean's vehicle for fostering deep mindfulness and productive conversations.
Its primary aim is to close the equity gap, champion inclusivity, advance social justice reform, and deliberately confront structural racism within our educational institutions, both in the classroom and throughout the broader community. Its overarching goal is to bolster optimism, emotional regulation, empathy, diverse perspectives, pro-social objectives, and mindful awareness among all participants.
This space is dedicated to discussing and mobilizing strategies to more effectively support our college's efforts in achieving equitable policing and eradicating racism definitively
---
Upcoming Events
---
Desi Dreams –
Indian Immigrant Women Build Lives Across Two Continents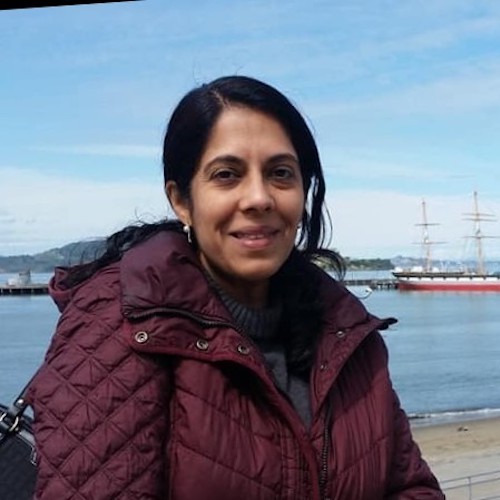 Monday, Nov. 20
4:30- 6 p.m.
Meeting ID: 861 3278 7336
Passcode: 846 437
Guest Speaker: Ashidhara Das, Instructor, Anthroplogy
"Desi" is a term used by US-resident immigrants from the Indian subcontinent to describe themselves. In order to write this ethnographic study about the self and identity of Asian Indian immigrant women in the San Francisco-San Jose-Oakland Bay Area, Ashidhara Das interviewed five dozen Asian Indian women in Northern California as well as in India. Most of these women were highly educated, and they were employed in white-collar occupations in the Bay Area. However, some were full-time homemakers. Yet others were full-time working women residing in India.
The point of interviewing these diverse women was to compare and contrast differences in attitudes toward work, home and the formation of the self. Das found that while there were indeed a few variations in attitude, in general, the level of assimilation and accommodation to mainstream American culture increased with the length of residence and employment in the US. However, in parallel to this trend, she also discovered another conflicting tendency in the Asian Indian diasporic community, and that is, to put increasing focus on Asian Indian culture and heritage in terms of self and identity. There is, in a sense, a reassertion of Indian ethnic identity through the re-composition of an essentialized Indian identity in the Indian immigrant home and community. This is accompanied by the continuous strengthening of cross-border transnational ties to family members at "home" in the country of origin.
This event is co-sponsored by the Foothill-De Anza Foundation, the Office of the President, and the Social Sciences and Humanities Division.
---
Previous Events in the Series