What Is Summer Bridge?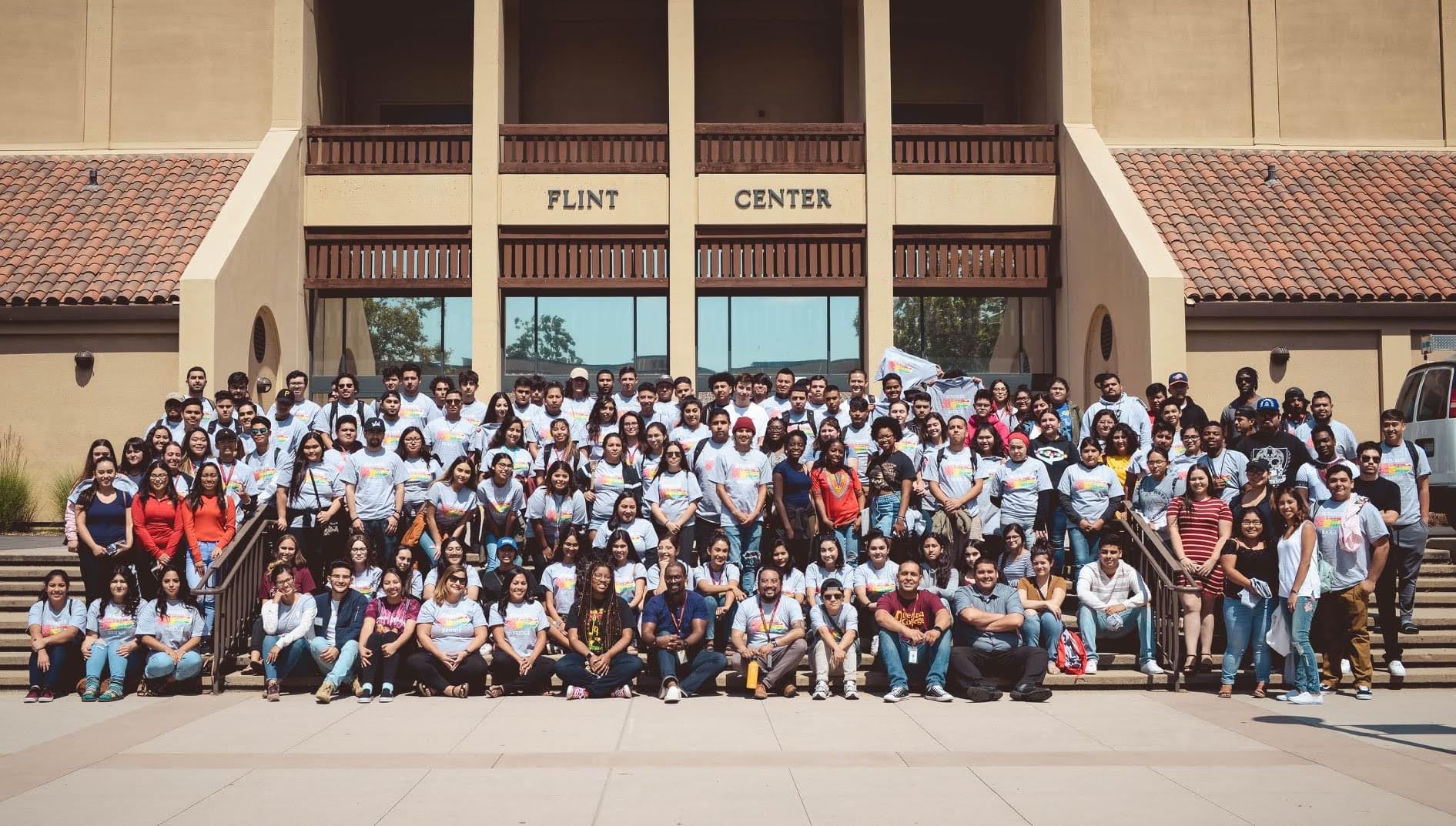 Summer Bridge serves a diverse community of college students, including those who are first-time, first-generation or low-income, with an engaging and intensive four-day academic program.
Student participants will gain valuable information and have the opportunity to connect with caring faculty, staff and peer mentors to ensure a positive transition to college.
Program activities include motivational speakers, cultural experiences, educational planning and workshops on how to thrive at De Anza!
There will be opportunities to build community, meet other new students and learn meaningful ways to support one another through your first year.
Who is Eligible?
Students are invited to attend Summer Bridge through participation in a special program or Learning Community sponsored by the Student Success and Retention Services office at De Anza. You can learn more about these programs and how to enroll by visiting the SSRS website.
More Details
The 2023 Summer Bridge Program will be held on Aug. 28-31 (from 9 a.m. to 2 p.m. on Monday through Thursday) on the De Anza College campus.
Why participate in Summer Bridge?
Increase your awareness of how to access college resources and find a community before school starts.
Get started on your comprehensive student educational plan
Learn how to maintain your priority enrollment and navigate the registration process
Meet great peer mentors, tutors and inspiring community speakers
Receive counseling and financial aid assistance
Learn what you need to succeed in college, through evaluation of academic and personal skills
How to Join
If you are interested in joining the Summer Bridge program, please complete the following steps:
Make sure the Assessment Office has your high school transcript, in order to determine your English placement.
Submit the SSRS Program Interest Form and one or our counselors will be in touch to follow up!
Because space is limited, applicants are encouraged to complete our interest form as early as possible.