Join DASG and Make a Difference!
DASG is always looking for passionate individuals to join us on our mission in improving student experiences. Learn ways to join DASG and positions available!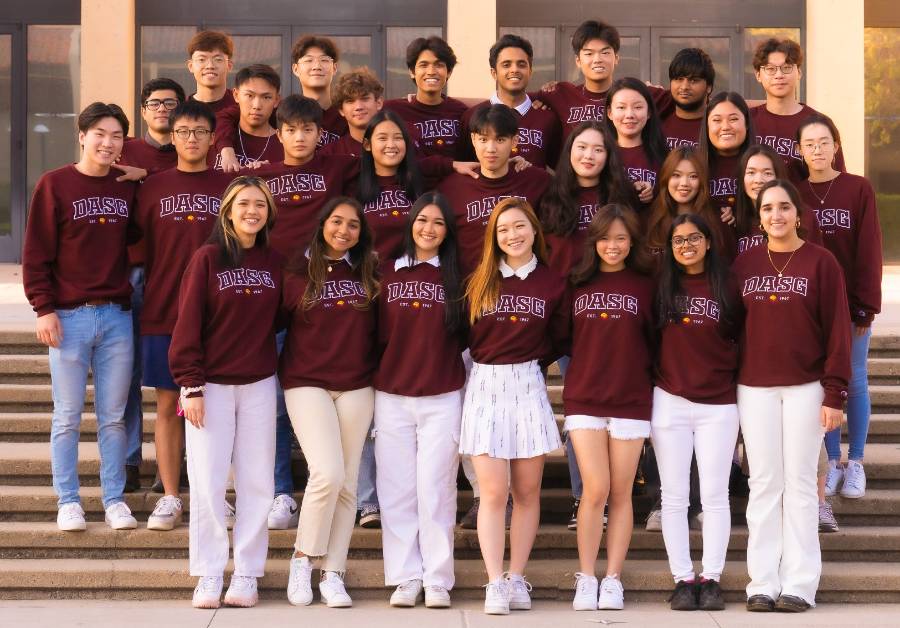 ---
Why Join DASG?
---
Enjoy stronger connections and an enhanced college experience
---
Develop lasting friendships
---
Support and advocate for your student community
---
Gain professional references and letters of recommendations
---
Register for classes in Priority Group 2 (for all senators)
---
Build your resume and gain leadership experience
---
Explore our Positions
Click the links or scroll down to learn more about these positions:

Internships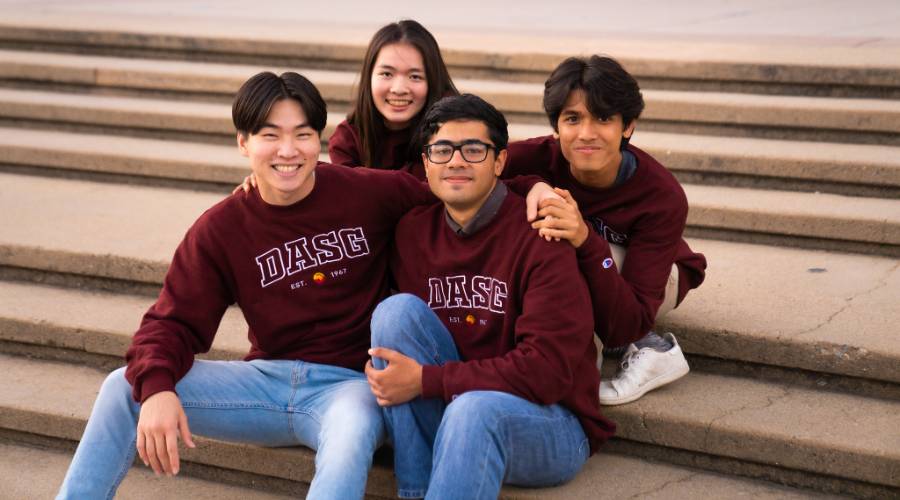 We're excited to have you join us in the DASG intern program and hope that these criteria make the application process clear and straightforward for you. Let's work together to create positive change on campus and in our community!
Meet Eligibility Requirements
To qualify as a DASG intern, you must:
Closely follow all guidelines, laws, policies, and regulations set forth by DASG, your college, district, local, state, and federal authorities.

Pay DASG fees by the deadline (except during the summer quarter)

Be currently enrolled in at least eight (8) units at De Anza College during the application, confirmation, and throughout your term of office. This requirement is not applicable during the summer quarter.

Maintain an overall (cumulative) GPA of at least 2.0 (on a 4 point scale) and not be on academic or disciplinary probation.
Fill out Interest From
Fulfill Application Prerequisites
Before you can apply to be an Internal DASG Senate Committee Intern, you must fulfill the following prerequisites:
Meet eligibility requirements specified above

Attend at least three (3) meetings of the Internal DASG Senate Committee that you wish to join. All committee meetings are open to the public! We want you to get a feel for the committee and ensure that it aligns with your interests and goals before applying.

Be a DASG Constituent. Anyone who is part of the De Anza College community can apply to be an Internal DASG Senate Committee Intern, as long as they fulfill the other eligibility criteria.
We encourage you to attend more than three meetings, get involved in the committee's activities, and ask questions to make an informed decision about applying and best contribute positively to the DASG community.
Submit application
Interview and receive Chair approval
After fulfilling the application prerequisites and submitting your application, you may be invited for an interview.

You will be interviewed by the Chair of your chosen committee or the entire committee itself. This is your chance to showcase your preparedness to join the committee and demonstrate how you can contribute positively.

The committee will evaluate your interview performance and consider it as part of the selection process. We encourage you to be yourself, be confident, and share your unique perspective during the interview.

If selected, you will be notified of your acceptance and start your journey as an Internal DASG Senate Committee Intern.
This interview process helps us select the best candidates and ensure that our interns have a fulfilling and impactful experience. Good luck with your interview, we can't wait to see how you will grow and contribute to the DASG community.
---

Midterm Senators
If there are vacancies within the senate at the time of your application, you may run as a midterm senator. This is a great opportunity to get involved in the DASG community and contribute to our mission.
You must be an intern before running for the senate. This will help you understand the inner workings of the organization and develop the skills necessary to be an effective senator.
Community Involvement
You must also hold two office hours per week and complete at least eight field hours (volunteer hours) per quarter, which will build connections and support the broader De Anza College community.
---
Elections

DASG general elections are held once a year during winter quarter. This is your chance to get involved in the democratic process and run for or elect your representatives to DASG executive positions.
For comprehensive information about the elections, including candidate profiles, voting procedures, and the election timeline, visit the Student Elections page.