De Anza Commencement 2012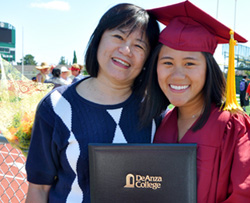 Faculty, staff and administrators joined students, their families and friends to celebrate our 2012 graduates at this year's 45th annual commencement ceremony on Saturday, June 30.
More than 1,750 students earned degrees and certificates from De Anza this year.
Congratulations to all our graduates and their families!
---
Commencement Speaker and Student Award Winners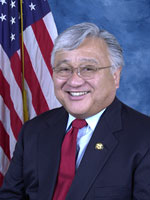 U.S. Congressman Mike Honda, who represents the 15th Congressional District of California in the House of Representatives, delivered the keynote address at De Anza's 45th annual commencement ceremony on Saturday, June 30 at Homestead High School.
Honda has been a public servant for decades, during which he has been lauded for his work on education, transportation, civil rights and the environment.
In 2000, Honda was elected to the U.S. House of Representatives. He serves as a senior member of the Appropriations Committee and Budget Committee and is the Chair Emeritus of the Congressional Asian Pacific American Caucus. He is democratic regional whip for Northern California, Hawaii, American Samoa and Guam.
---
More than 1,900 students will graduate from De Anza this year with degrees and certificates. Read below about three of our major scholarship winners, including William Utomo, Rachel Baltazar and Emily Kinner.
---
A. Robert DeHart Memorial Scholarship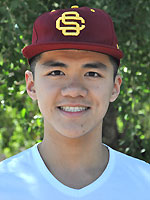 WILLIAM PUTRA UTOMO is the recipient of this year's $2,000 A. Robert DeHart Memorial Scholarship for Service. He graduates with a 3.97 GPA and will attend USC this fall, majoring in business administration.
Utomo was captain of his high school basketball team in Indonesia, a finalist in astronomy in a school Olympiad and vice president of the student body. At De Anza, he served as De Anza Associated Student Body (DASB) vice chair of finance and head of scholarships, UNICEF De Anza secretary and as an accounting tutor. Utomo's community service included working for Habitat for Humanity, JCPenney Back-to-School program and the West Valley Community Services Food Pantry. His career interest is in becoming a stock analyst.
The annual scholarship is presented in memory of A. Robert DeHart, founding president of De Anza College. It is awarded to a graduate who exemplifies service and participates in campus life relating to his or her personal values and goals.
---
President's Awards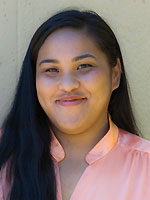 RACHEL BALTAZAR will attend Santa Clara University in the fall, where she will major in psychology. After being out of school for more than a decade, surviving an abusive relationship and losing her mother to cancer, Baltazar enrolled at De Anza and persevered through depression and anorexia.
She established the Women Empowered Club on campus and became its president. She also was a member and mentor in LEAD (Latina/o Empowerment at De Anza), Psychology Club vice president and secretary, and Women's History Month chair. Her community service included working at St. Joseph's in Pinole and leading charity drives for the Make-a-Wish Foundation.
Baltazar credits her education and being involved in service learning classes for her desire to help others gain the hope and inner peace she has received in life.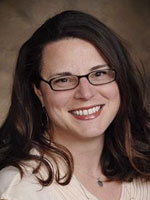 EMILY KINNER credits De Anza courses in environmentalism and social justice engagement that have led to her passionate advocacy for affordable, sustainable and quality educational access. Community involvement has been her mechanism for social change and drives her commitment to empower others to engage in their opportunity for education.
While at De Anza, Kinner served as the college's student trustee on the district board of trustees, a Rapapport Intern for the Institute for Community and Civic Engagement (ICCE), and initiative director for the DASB Eco Pass. Kinner's desire to promote social change led to an internship for CALPIRG, a consumer group.
She also is president of the California Community College Association of Student Trustees (CCCAST), and served as a student panelist at a conference of the Center for American Progress in Washington, D.C., to explore ways to engage students in their communities.
The President's Awards, worth $2,000 each, are presented annually to two graduating students who have overcome significant adversity or obstacles and have show great perseverance in seeking an education at De Anza.