Contact Us!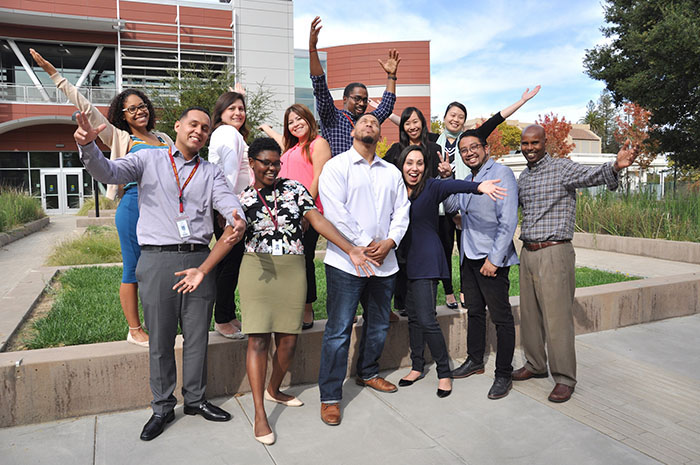 Office of Outreach and Relations with Schools
Registration and Student Services (RSS) 127
21250 Stevens Creek Blvd.
Cupertino, California 95014
Email: outreach@deanza.edu
Phone: 408.864.8327
---
Office Hours
Monday-Thursday: 9 a.m. to 5 p.m.
Fridays: 9 a.m. to 1 p.m
Visit the Outreach Counselors webpage to learn how to speak with a counselor in person, by phone or on Zoom.
---
Future Students and Parents
Please feel free to contact us by emailing outreach@deanza.edu for answers to your questions about De Anza College.
---
New Students at De Anza
If you'd like to speak with an academic counselor, you can use our online drop-in hours or schedule an appointment to talk by phone or on Zoom. Please visit the Outreach Counselors webpage for more information.
---
Meet the Outreach Team
Erick Aragon, faculty director
Jayme Brown, student success specialist
Stacey Carrasco, program coordinator II
Martha Espinosa, student success specialist
Ashley Flores, counselor
Norma Guido Flores, counselor
Anna Nguyen, counselor
Chai Schweikert, counselor
Jesus Ruelas, counselor
Charles Van Meurs, counselor
The Office of Outreach and Relations with Schools works to promote college access and success for all students, with emphasis on underserved and underrepresented students.
Our Mission
The mission of the Office of Outreach and Relations with Schools is to recruit and attract students from diverse backgrounds to De Anza College, support prospective students in their transition from high school to college, and work in collaboration with college programs and services, local high schools, and communities to promote college access and success.
About Our Staff
Staff members in the Outreach office provide information about campus programs and services to prospective students and their parents, through a variety of activities at area high schools. These include college fairs, career and college nights, presentations, info tables, student ambassadors, application workshops and placement testing.
The Outreach office also organizes De Anza campus tours and serves as a point of contact to support the successful transition of prospective students from high school to college.
Outreach staff members draw on their academic and professional training – and life experience – to connect with students and their families. In a recognition of outstanding work, the Outreach staff was honored with a 2017 Excellence Award from the League for Innovation in the Community College.

"Being able to connect to different resources on campus allowed me to be successful," said Jesus Ruelas, a De Anza graduate and Karl S. Pister Scholarship winner, who's now a counselor in the office. "I feel connected to the community here, so now I try to fill that same role for others."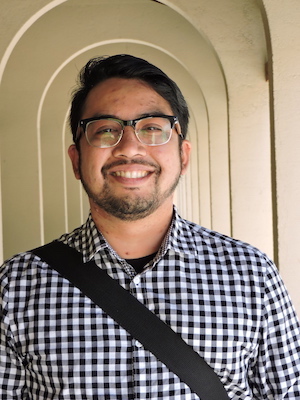 "A lot of us (on the Outreach staff) are first-generation college students and so, for us, it's kind of giving back to the community," added counselor and faculty director Erick Aragon. "We're always in the schools, working with students that may not have a trajectory toward college."
Outreach staffers also works with students after they've enrolled at De Anza, helping them with access to academic advising and counseling, education planning, peer mentoring and a food pantry.
---